To deepen our members' understanding of the pharmacovigilance quality management system in Good Pharmacovigilance Practice and Pharmacovigilance Inspection Guidelines, CQAF PV sub-committee hosted the 2nd Pharmacovigilance On-line Classes from late November to early December 2022, totally 4 sections. On the class, the PV and QA experts were invited to share PV quality management system from 12 aspects.
为加深会员们对于《药物警戒质量管理规范》和《药物警戒检查指导原则》中药物警戒质量管理体系相关知识的了解,CQAF PV Sub-committee从2022年11月下旬至12月上旬在线上推出第二期PV小课堂4场讲座。我们特邀PV和QA专家为会员们从12个方面讲述药物警戒质量管理体系。
The four sections were attended by more than 600 members, and each session had many questions. The Q&A part was extremely hot, which made our class more energetic and really helped you. Please continue to pay attention to us and we believe that there will be more valuable knowledge shared with you.
此次4场讲座共计600多会员参与,每一场都有很多问题,问答环节异常火爆,让我们的小课堂更有活力,并真正帮到大家。后续希望大家继续关注我们,相信会有更多的知识分享给大家。
We would like to take this opportunity to sincerely thank the five speakers again.
借此机会再次感谢以下五位讲者。
日期和时间

课堂主题

讲者

13:30-15:00

2022年11月17日

1.质量目标

2.组织、人员、培训

3.设备与资源

4.质量风险管理

王峰松

瓴路药业 质量保证部门负责人
张映霞

勃林格殷格翰 药物警戒副总监

13:30-14:30

2022年11月24日

5.制度和流程管理

6.药物警戒体系主文件

7.记录与数据管理

陈丽

参天制药 药物警戒部门负责人

13:30-14:30

2022年12月1日

8.质量控制指标和审评

9.问题纠正、预防措施管理

彭晓雯

康德弘翼 质量保证高级主任

13:30-14:30

2022年12月5日

10.质量内部审核

11.委托供应商管理

12.检查准备就绪

吴怡萍

阿斯利康全球研发 质量保证副总监

张映霞

勃林格殷格翰 药物警戒副总监
At the same time, special thanks for the great support from Experts Yu Guiqin, Zhou Liping and Wu Yiqing during Q&A sections, and from Zhang Lanjing to facilitate the total four sections.
同时,特别感谢嘉宾于桂琴、周丽萍、吴奕卿三位专家在问答环节的鼎力支持以及张兰晶为全部小课堂所提供的帮助。

---
If you have any questions about pharmacovigilance quality management, you could scan the QR code below and submit the questions directly. The relevant PV and QA experts will answer the questions, and the answer will be published in the official account of CQAF for your reference.
如果您有任何关于药物警戒质量管理相关的问题,也欢迎扫码下方二维码,提交问题,会有相关药物警戒专家和质量专家进行解答,并发布在CQAF的公众号供大家参考。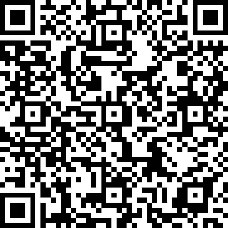 作者︱陈丽
审核︱王峰松 吴奕卿
编辑︱王峰松
---
We welcome you to join us to propose topics and/or act as a speaker to share your experience in the future quarterly meeting. Please feel free to provide your thoughts via the following link or QR code:

---
关于上述的分享PPT,请登陆会员账户,点击下方第二页。